Traditional Chinese Medicine (TCM)
Health through harmony of body and soul
Traditional Chinese Medicine (TCM) is a centuries-old healing art from the Far East. It includes five different treatment procedures, also known as the "five pillars". TCM includes the teaching
The application of Traditional Chinese Medicine in the diagnosis and therapy of various diseases is a focus of the practice for neurology and psychiatry Dr. med. Angela Stahl in Norderstedt near Hamburg. Dr. med. Angela Stahl , continuously trained in Traditional Chinese Medicine since 1989, successfully passed the examination for Master of Science Traditional Chinese Medicine in 2021.
In Traditional Chinese Medicine, the human organism is regarded as an interrelated organic unit and the human being is accordingly viewed holistically. Diagnostics and therapy take into account body, soul and spirit.
Health is the ability to maintain inner harmony. This balance is expressed in Yin and Yang. Yin and Yang are the polar, complementary and conditional forces in the human body.
Qi is the root of all energy. It flows along the energy channels (meridians) and connects all internal organs with each other. The unhindered flow of qi is a fundamental prerequisite for inner harmony. Diseases can often be traced back to a deficiency or blockage of this flow. The goal of TCM is to normalize this flow again.
The five most important basic teachings of TCM
According to TCM teachings, the 5 elements WOOD, FIRE, EARTH, METAL, WATER are assigned to the 5 transformation phases of the organ cycles LIVER, HEART, MILK/PANCREAS, LUNG, KIDNEY with reference to certain guiding criteria (the so-called 8 diagnostic guiding criteria). The 5 basic elements of TCM are reflected in our practice logo.
Wood is green and stands for growth, development, flexibility and dynamism.
Fire is red and means love, joy of life, enthusiasm, but also communication and awareness.
Earth is yellow (ocher) and contains aspects like harvest, satisfaction, social contacts and care.
Metal is white and represents mental clarity, structure, overview, order, but also a great lightness.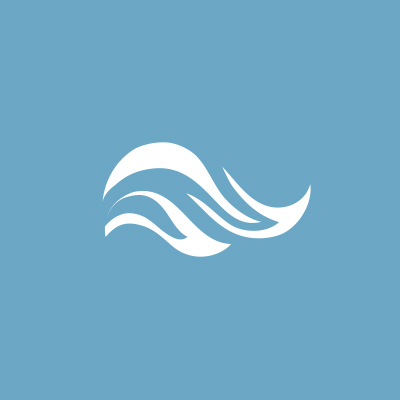 Water is blue/black and means perseverance, adaptability, ambition and willpower.
In principle, all five phases are present in every human being, but with very different weighting, which ultimately makes up our character and our nature.
Within the framework of TCM, the following diseases can be treated:
For the following diseases a supportive co-treatment with Traditional Chinese Medicine is possible: